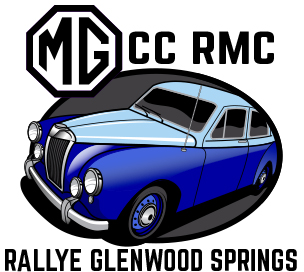 Location
740 Devereux Rd, Glenwood Springs, CO, USA
Date
October 02, 2020
The MG Car Club - Rocky Mountain Centre invites you to join us for the 68th Annual Rallye Glenwood Springs, the oldest continually-held Time-Speed-Distance Rallye in the United States, RESCHEDULED for October 2-4, 2020.

The weekend is a marvelous opportunity for sports car enthusiasts of every marque to come together for sunny days, cool nights, and unique events. The fun begins on Friday with the Tour, which will take you through some beautiful scenery on the way to Glenwood Springs. Saturday's main event is the Time-Speed-Distance Rallye. On Sunday will be the car show and Funkhana.
0 Members Attending this event ↵
No members have indicated they are attending yet...
Want to add yourself to the list of attendees?
Please Sign In — or Register a new account (it's free!)
event/2291