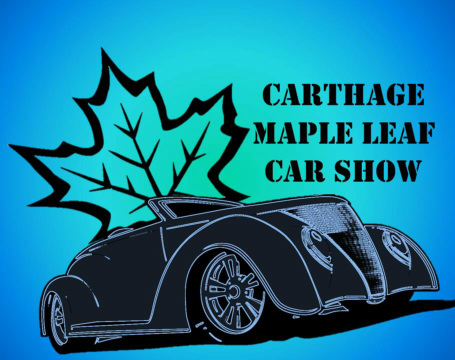 Location
1900 S. Grand Ave, Carthage, MO, USA
Date
October 20, 2018
The Maple Leaf Car Show grew from a small group of local hot rodders who drove their cars in the parade and parked around the square for the remainder of the day, to a grand scale car show drawing in cars from all over the region. On warm sunny days, car show goers can expect to see upwards of 600 cars. For participants there are 26 categories to enter your vehicle in. Each registered car owner, will be provided a ballot to judge the other cars. Trophies are awarded in each category.

Each year features a custom t-shirt available for purchase and a dash plaque that is given to the first 400 cars to register.
0 Members Attending this event ↵
No members have indicated they are attending yet...
Want to add yourself to the list of attendees?
Please Sign In — or Register a new account (it's free!)
event/1884