Location
Fosterfields Farm, 73 Kahdena Road, Morris Township, NJ, USA
Date
September 30, 2018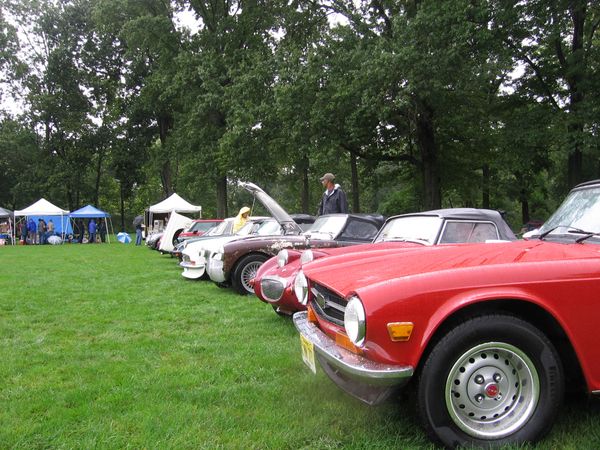 ALL BRITISH AUTOMOBILES & MOTORCYCLES ARE WELCOME
Sunday, September 30, 2018 - 10am to 3pm
Rain or Shine
TO BE HELD AT HISTORIC FOSTERFIELDS FARM
73 KAHDENA ROAD, MORRIS TOWNSHIP, NJ 07970
All show vehicles must enter through the main park entrance off Kahdena Road,
approximately 1.5 miles west of downtown Morristown.
Show registration: $15 postmarked by September 18, 2018. $20 after and at the gate. Set up after 9:00 am.
Popular voting until12:30 pm with awards and prizes at 2 pm. Show organizers reserve the right to limit the
number of registrants based on the availability of parking spaces. Registrants will receive a goodie bag and
raffle ticket for door prizes. Registration fee is non-refundable. Spectator admission is FREE.
Note: A small fee is charged by the Farm to tour the park exhibits.
See website above for more information and registration
0 Members Attending this event ↵
No members have indicated they are attending yet...
Want to add yourself to the list of attendees?
Please Sign In — or Register a new account (it's free!)
event/1987